My Holiday Wardrobe Essentials:
I tend to favour white linen dresses in a range of styles, from maxi to midi, through to a more mini option for those extra humid evenings. I bought a particularly useful midi dress this spring in Next which I've linked below:
https://www.next.co.uk/style/st327798#643419
This linen mini dress that I've linked below from &OtherStories is adorable and the sort of thing that would become a summer wardrobe staple:
https://www.stories.com/en_gbp/clothing/dresses/wrap-dresses/product.organic-cotton-wrap-mini-dress-white.0777270001.html
I would definitely recommend purchasing the loose fitting linen vest tops available every year in hm.com these are an absolute must-have and can be worn by day and night, dressed up or down. I've linked my new favourite below:
https://www2.hm.com/en_gb/productpage.0768759005.html
For those of you who prefer to cover your legs, I would opt for a loose leg trouser, there are some lovely ones with side splits available, or a maxi/midi skirt with front or side split, Zara have had a good selection this year, I have both the skirt and trousers linked below and wear them with my linen vest from HM.com
https://www.zara.com/uk/en/floral-print-skirt-p07956121.html?v1=23328016&v2=1281622
https://lesaltylabel.com.au/collections/shorts/products/isola-split-pants-coral
From left, skirt from Zara, trousers with splits from Le Salty Label.
The split leg beach trouser is a phenomenon that can only continue - I have bought the pair above from an Aussie brand, Le Salty Label, but there are lots of versions available in the UK on ASOS or Revolve. I've linked a beautiful but pricey option below, from Revolve, and another much more purse friendly version from ASOS:
https://www.revolve.com/indah-eclipse-wrap-pant/dp/INDA-WP80/?d=Womens&page=1&lc=17&itrownum=6&itcurrpage=1&itview=01&plpSrc=%2Fr%2FSearch.jsp%3Fsearch%3Dwide%2Bleg%2Btrousers%2Bwith%2Bsplits%26d%3DWomens%26sortBy%3Dfeatured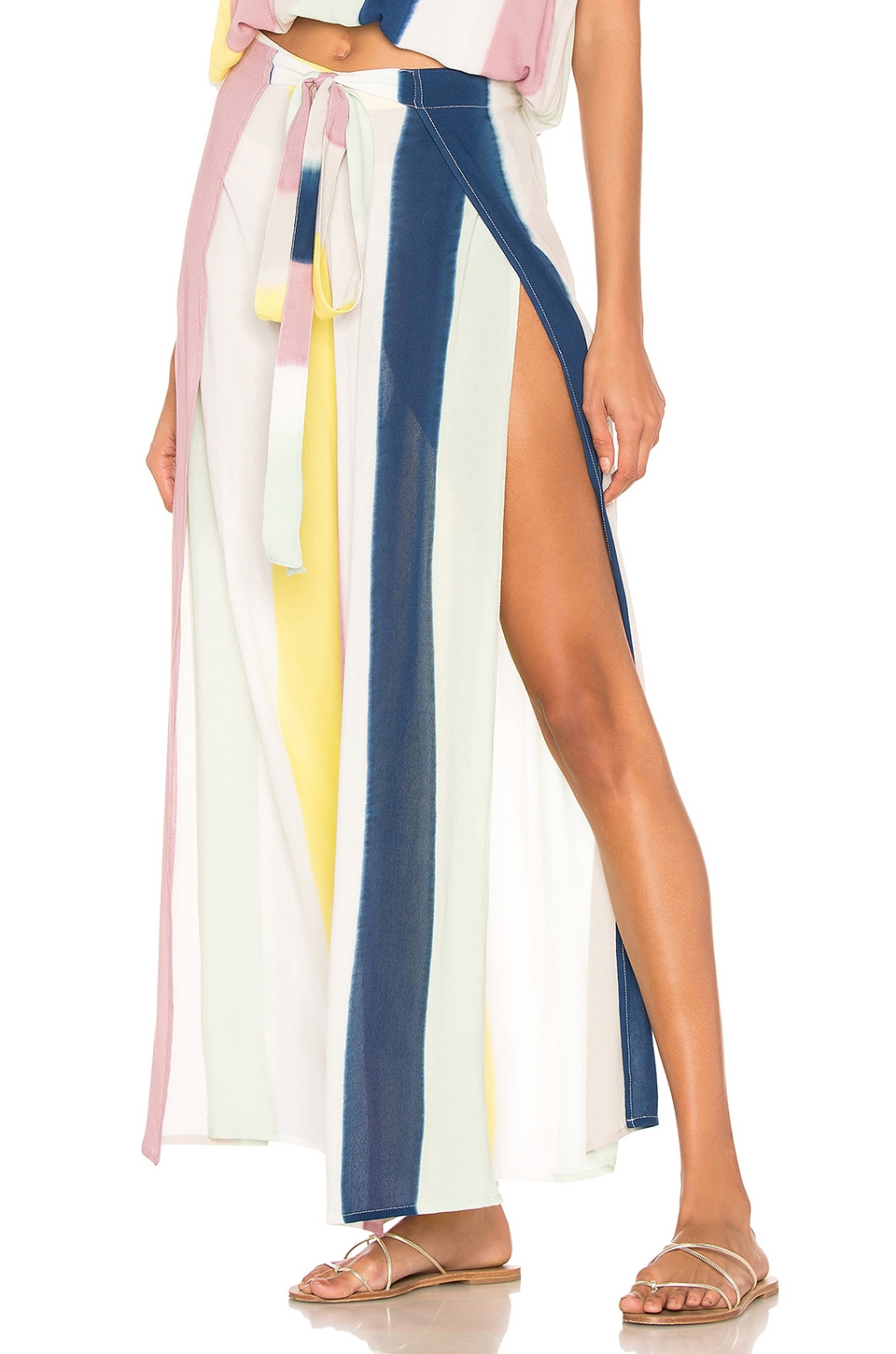 https://www.asos.com/south-beach/south-beach-safari-beach-trousers-in-multi/prd/11379357?clr=multi&colourWayId=16321637&SearchQuery=beach%20trouser
Lightweight slip dresses are great for taking you straight from beach to bar, I have some old classics that I've worn summer after summer for years that just get better with age. Asos can be a good place to start for this sort of thing. I tend to avoid anything overly embellished or heavily coloured as Menorca has a much more natural, hippy vibe. Lisa and I have a few pieces from Faithfull the Brand and Ghost, these are slightly more pricey than some of the high street things that I've linked above but we have had them for a few summers now and think that they are true summer investments. It's worth keeping an eye out for their end of summer sales and ordering then to save them for next year.
https://www.faithfullthebrand.com/pages/jardin 
For a real bargain though, I've just ordered the white beach dress below from ASOS, it's only available in sizes 12-14 but at £17 I know that I will get so much wear out of it!!
https://www.asos.com/anmol/anmol-crochet-bib-maxi-beach-dress-with-hook-and-eye-detail/prd/11452331?clr=white&colourWayId=16309612&SearchQuery=white%20beach%20dress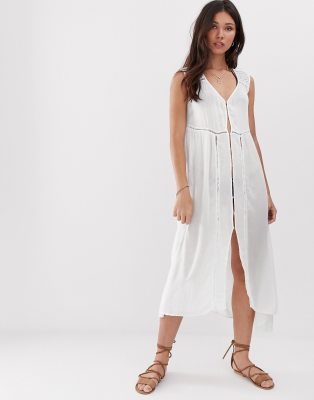 Words, Tracey-Jane Marjason.